Commercial Projects – Gallery
Solar Light Whiz provides excellent commercial-grade LED lighting & skylight alternatives. This page displays some of our commercial jobs, which you can investigate via the galleries below. If you're interested in getting a quote for either a commercial or residential installation, you can contact us here!
Sunset Boulevard – QLD
Altum Constructions' Sunset Boulevard in Little Mountain, QLD had a number of Solar Light Whiz installations in hallways, and bathrooms. These provide ample light to the interiors of these modern family homes.
Little Mountain, Queensland
Bathroom (SLW1-225N)
Bathroom Light – Side (SLW1-170N)
Bathroom Light (SLW1-170N)
Stairwell Lighting (SLW1-225N)
Hibiki Cafe – VIC
Solar Light Whiz helped brighten the Japanese-inspired Hibiki Cafe in Camberwell, Victoria—just a short walk down the road from Global Eco Solutions' Showroom & Office!
The team at Hibiki were renovating an old storefront and needed a warm and inviting lighting solution. The roofing space wouldn't support a traditional skylight, but did, however, easily support ceiling lights.
Three SLW2-595-595N LED panels helped them provide bright, wide-reaching lighting to their customers without strong glare. These create an inviting atmosphere that supports the modern-contemporary decorative style.
If you're coming down to Global Eco Solutions' showroom to check out Solar Light Whiz, treat yourself to a cup of coffee and see our beautiful skylight alternatives in action!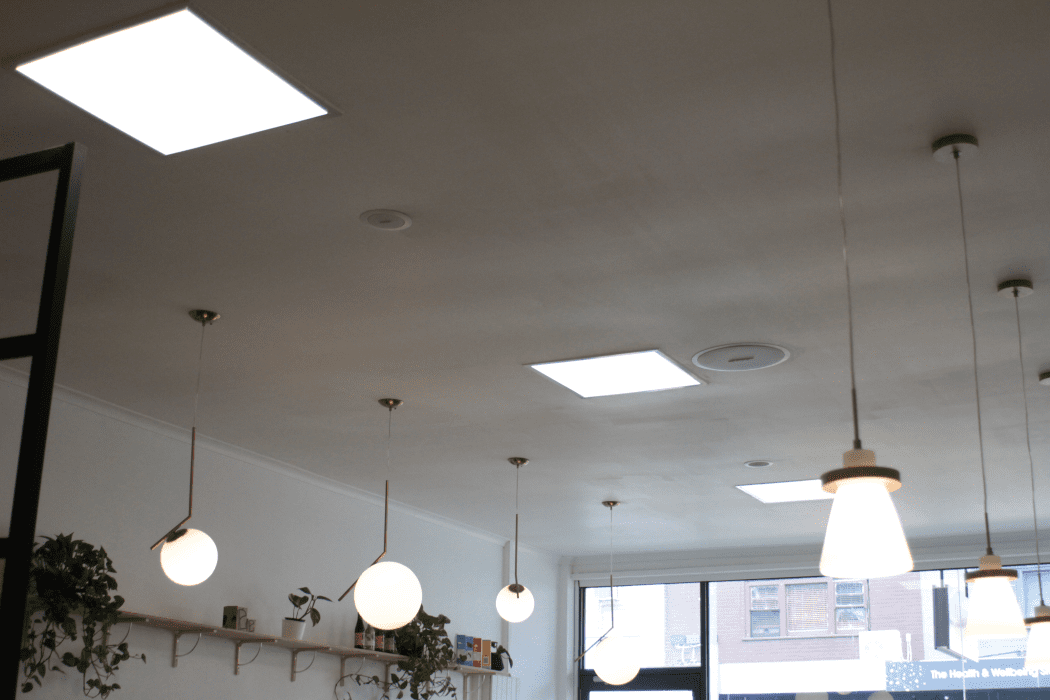 Hibiki Cafe, Victoria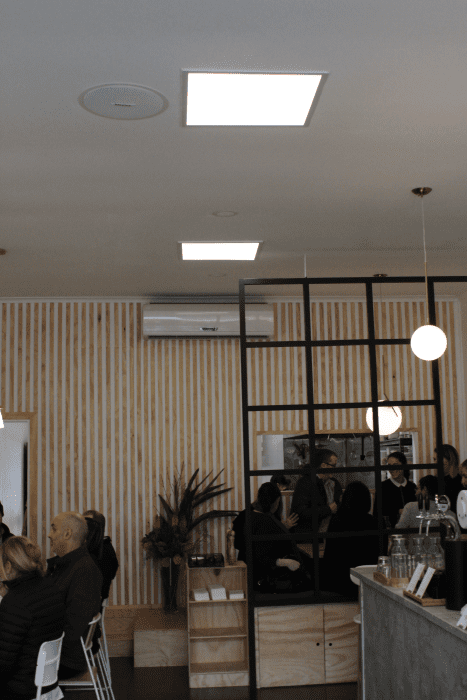 Cafe Lighting (SLW2-595-595N)