Illuminate Your Home with Solar Kitchen Lighting!
"All in all these lights are a simple way to brighten up a house with daylight without have to make extensive modifications."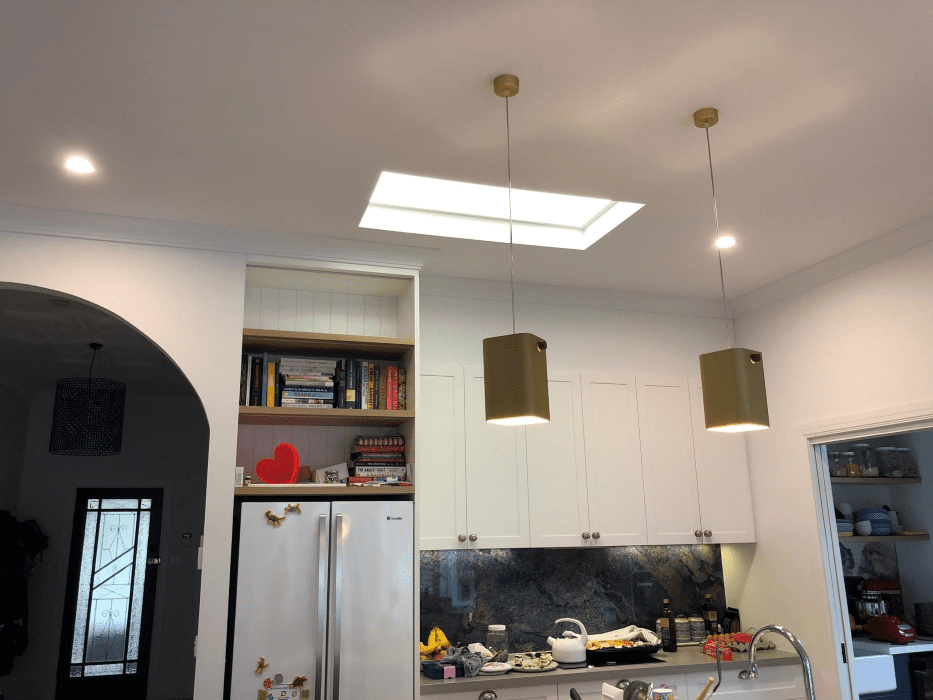 Kitchen lighting generally requires a higher lumen output (and therefore more light) than other rooms in your house. This is due to the importance of having sufficient light when preparing meals, drinks or entertaining guests. If you want your food to look anything like they do on TV cooking programs, a dimly-lit kitchen-space is not doing you any favours! Who knows – you may find that new ceiling lighting is just what your cooking needs!
Kitchen skylights are a popular lighting feature, but they fall short when it gets dark. The kitchen might be where your family might gather after a day of work, and a kitchen skylight won't be providing any atmosphere in the evening. With one of our Solar Light Whiz led lights installed, you can cook safely under a natural-feeling light to help ensure your meals are cooked to (TV) perfection. Solar Light Whiz is the perfect lighting solution for any kitchen, especially where direct sunlight is not available.
Solar Light Whiz led lighting can also be installed with an optional night operation kit, which (using mains power and a relay switch) allows you to continue running your solar skylight alternative at night time. To activate your solar led lights at night, all you have to do is turn the switch on as you would for a normal light. When you head off to bed, turn the switch off and your LED Lights will begin to brighten the room again as the sun comes up in the morning.
With the use of the Solar Light Whiz night operation kit, you can continue to enjoy the fantastic natural light that our solar-powered skylight alternative provides well into the night – ensuring your dinner is just as enjoyable as your breakfast.
The images in the gallery below demonstrate how the imitation natural light created by Solar Light Whiz solar LED can beautifully illuminate all the rooms in your house; not just the kitchen. You may also notice how the lights positively enhance the features of a room's architecture.
The gallery's images have all been provided by our customers, who, like you, were searching for an alternative to a standard or traditional skylight that can provide natural daylight for their kitchen lighting.