Looking For A Skylight Alternative?
Consider a Solar Light Whiz installation today!
How much? Get a Quick Quote today!
How is a Solar LED different to a Skylight?
Solar Lighting: Bright and Affordable
The Solar Light Whiz is an ideal solution to illuminate any area of your home. Whether you're interested in a Solar LED Lighting system to avoid ongoing electricity bills or solar lighting which will significantly brighten your room, the Solar Light Whiz Skylight Alternative is the ideal solution.
Power from Solar Panel to LED Panel
Wiring Harness (3-Way Splitter exampled)
Solar lighting LED Panel
240 Volt Transformer with Relay System for Night Operation Kit
Switch for Night Operation Kit connected to 240 Volt Transformer
Adjustable Frame for PV Panel
Weatherproof Connection through roof from PV Panel to Ceiling Space
Isolation Switch—Turns the Solar Lighting LED Panel
Each solar LED Panel uses a Driver to control the power to each unit
Remote Dimmer Module
Remote Control (Wireless)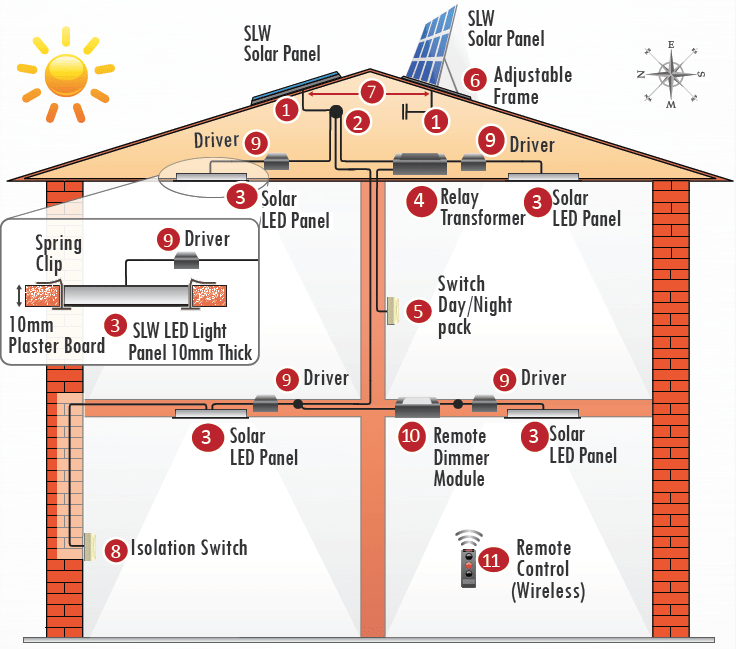 ENDLESS POSSIBILITIES
From Offices to Households
Solar Light Whiz hybrid solar lighting devices are very versatile products, which can be used in a variety of ways. From dimmable skylight alternatives being installed in hundreds of homes for developments, to solar LED lighting installations in office buildings to run throughout the day at $0 running cost. Solar Light Whiz offers solar lighting that comes with a 4 year warranty and solar panels with a 10 year warranty.
Main Applications & Key Features
Solar Light Whiz is a highly flexible solar powered LED skylighting alternative. With options for rectangular, square and circular lights, we can service many home lighting needs.
Solar Light Whiz offers a wide range of dimmable LED lights. In fact the whole range of solar powered LED skylight alternatives from Solar Light Whiz are dimmable.
We welcome and encourage you to compare Solar Light Whiz Hybrid Solar Lighting Device specifications and options to Illume HSLD's & Solaro HSLD's systems and tubular daylight systems.
Installing the Solar Light Whiz solar lighting system will provide your home with free solar lights during the day, and if you choose or day/night option, LED interior lights once the sun has gone down.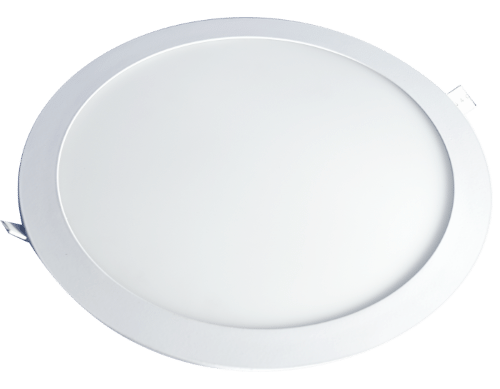 Solar Light Whiz offers a range of solar powered low voltage LED lights—these are often referred to as 12V LED lights—although the voltage varies with the solar radiation available.
Solar Light Whiz Skylight Alternatives offer a wide range of solar powered LED sizes, which can be positioned anywhere in your home, where normal skylights could not reach!
Mechanically ventilated skylights are nothing new—but have you heard about solar lighting that also allows you to ventilate your home?
Those Are Just A Few Main Features, There Are Plenty More
Easy Installation & Setup
Different Shapes
Clean and Bright Light
Dimmers Available Across all Lights
4 Year Warranty on Solar Lights
Installation Time From 1 Hour
Available across Australia
25-150 Watt PV Panels Available
Night Packs Available
Simple Installation Instructions
Can Be Used in Any Room
10 Year Warranty on Solar Panels