(no index) Are Sky Lights Right for Me?
Sky lights generally channel sunlight into your home through a roof cavity. Though they are a fantastic way to make your home feel warm & inviting, roof skylights can pose a serious risk to the structural integrity of your home. A sky light channels from the roof of your home, down to the ceiling. Severe weather such as rain or storms can eventually lead to water damage around your roof skylights, resulting in leaks. In many cases, this risk can pose expensive costs for repair & maintenance.
Solar Light Whiz allows you to have the benefit of roof skylight lighting while being non-invasive to the structure of your house. Coming in a variety of shapes & sizes to suit your needs or tastes, Solar Light Whiz is incredibly versatile. Looking to install multiple roof skylights? A single solar panel from us can power up to ten LED units!
Will Solar Light Whiz Suit Me?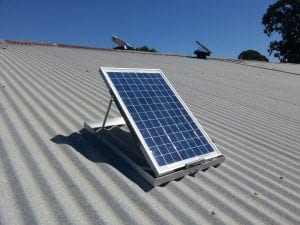 Solar Light Whiz skylight alternatives operate completely on solar power even under weather conditions less than ideal. When sunlight or solar radiation is reduced our solar LED units will dim to reflect the outdoor conditions, like a conventional skylight would, but won't turn off! Overcast day? Not an issue! Our systems are efficient, and versatile. They are easily installed and can be done with the help of our detailed DIY guide!
The adjustable frame that is provided with the solar panel allows you to position the panel to perform well – even if you don't have north facing roof space available. This ensures that no matter what direction your home faces, the solar panel can be installed to catch as much sunlight as possible! As well as this, the frame is capable of being mounted to both tiled, and metal roofs—suitable for all styles of homes across Australia and beyond!
Interested in learning more about the benefits of skylight alternatives?
How does Solar Light Whiz Perform?
Solar Light Whiz skylight alternatives are easy to install and non-invasive to the structural integrity of your home (unless you choose to have a recessed installation). Since our sky lights don't channel through your roof space, and our LED lights are quite slim in design, they can be installed in almost any situation. Living in an apartment underneath multiple stories? Not an issue for Solar Light Whiz. Need a bright light in your bathroom space? Solar Light Whiz is ideal for you! Being a skylight alternative, the Solar Light Whiz system dims naturally like conventional skylights would when the sun is concealed. This allows for the natural fade-in of light in the morning, and fade-out at night.
As well as this, the system can be installed with a night operations kit to ensure that the LED panels in the Solar Light Whiz system may also be used at night.
Interested in seeing the comparison for yourself? Here are some before-and-after shots went to us from a customer!